Spend a day on the boat, discover amazing sand beaches, beachfront promenades and beachfront shopping and dining places. Greater Fort Lauderdale is one of the few areas in the world where both fresh water and salt water fishing are within 20 minutes of the angler. There are also four municipal piers stretching out into the Atlantic. Enjoy the impressive "wine and dine" scene with more than 4,000 eateries, offering a mix of flavors spiced by native cuisines of the area's diverse population, with plenty of local favorites and chef-centric genius. Many restaurants offer a dock and dine experience where you can dock your boat, yacht, jet ski or paddleboard and experience both fine and casual dining with spectacular waterfront views.
Haulover Sandbar, North Miami
Located in North Miami right inside Haulover Cut and just west of the Haulover Beach Marina, this sandbar is exposed at low tide, surrounded by shallows 2-3 feet deep. There  you can find even floating "food trucks" that will deliver a meal to your boat.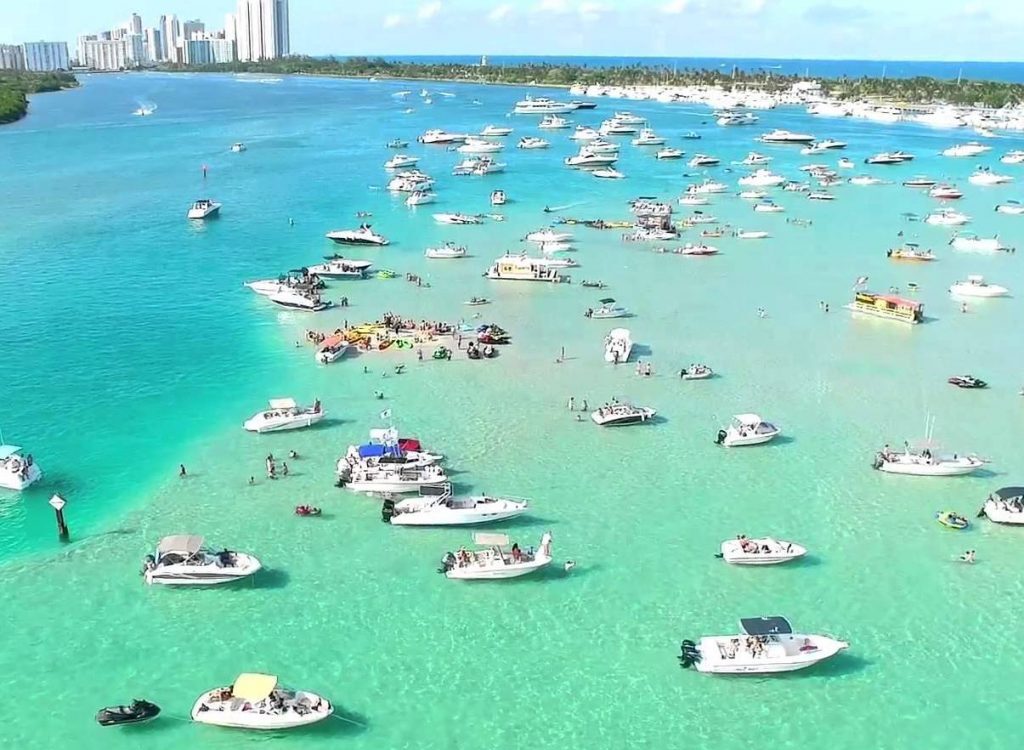 The Intracoastal Waterway
Is lined with marinas, waterfront restaurants, nightspots, events, attractions and 24-mile span of golden beaches.